Saturday 5/11 - LAFD Open House at LAFD 5
On Saturday, May 11, 2013 from 10:00 AM to 4:00 PM all Neighborhood Fire Stations in the City of Los Angeles will be expecting your visit.
To increase community awareness of Fire Department services, the os Angeles Fire Department designates the second Saturday of each May as Fire Service Recognition Day. This year, we celebrate:
"Providing Exceptional Customer Service - Anytime, Anyplace"
Read More
Community Emergency Response Training 6/24-8/5/13

Are you ready for the BIG one? LAFD Community Emergency Response Team training is one of the best ways to get started. Here you will learn basic training to effectively serve as first-responders to disaster or emergency situations. Taught by highly experienced LA City Firefighters, CERT training includes earthquake preparedness, light firefighting, triage, first aid, light search and rescue, disaster psychology and team organization.
Read More
Restoring Ballona Wetlands
An appreciation for southern California's coastal wetlands and the vital role they play in maintaining a healthy environment and balanced ecosystem.

Presented by Susan and Dan Gottlieb. Directed, filmed and edited by Erik Friedl. Music by Nathanael Barbey.
http://www.youtube.com/watch?v=0nGYnpWs-uU&feature=player_embedded
Read More
MyLA311 app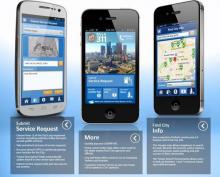 The City of Los Angeles rolled out a new smartphone app Monday that lets users submit 311 service requests, such as to fix potholes and remove graffiti.
Read More
LAX Modernization YES...Expansion NO

Read More