Committee Members:
John Logsdon, Chair
Cord Thomas
Dennis Miller
Gordon Welty
Cyndi Hench – Community Member 
Email: PublicSafety@ncwpdr.org
Westchester/Playa del Rey Neighborhood Watch on Facebook at www.facebook.com/WPDRNeighborhoodWatch  
How to Start a Neighborhood Watch NW MANUAL
BURGLARIES - Presentation from LAPD Pacific Area Detectives - Burglaries_from_LAPD_Detectives.pdf
---
Great tips for home security at  http://www.topconsumerreviews.com/home-security/
---
LAPD Phone numbers:
In case of emergency or to report a crime in progress: 911 
Non Emergency dispatch: 1-877-ASK-LAPD
Senior Lead Officer for Westchester (West of Sepulveda) and Playa del Rey: Sophia Castaneda 310-622-3978
Senior Lead Officer for Westchester (East of Sepulveda): Luis Pinell 310-622-3976
Senior Lead Officer for Playa Vista: Javier Ramirez 310-622-3971
LAPD Pacific Area Station: 310-482-6334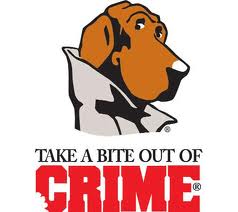 Meeting Date: As needed
Mission: To increase community involvement and awareness to reduce opportunities for crime, to help prepare for the uncertainty of natural events and address other public safety issues throughout the community.
Goals:  Address issues regarding Public Safety and Crime Prevention. Partner with local agencies (e.g., LAPD, LAFD and LA City Services) to stay informed about latest news about crime and conditions in our area. Promote Neighborhood Watch and Business Watch Programs in order to improve community crime prevention efforts, increase community involvement and grow the general sense of community. Organize public safety related events for the community.
Get Connected - "LIKE" LAPD Pacific Division on Facebook - www.facebook.com/lapdpacificdivision
IMPORTANT INFORMATION TO REPORT ABANDONED VEHICLES:
Abandoned Vehicle Abatement

Inoperative vehicles stored on private property in residential areas are unsightly and contribute to neighborhood blight. The California Vehicle Code and Section 80.73.2 of the Los Angeles Municipal Code prohibit parking or standing of a vehicle upon any City street, highway or alley for 72 or more consecutive hours. California Vehicle Code 22669 authorizes towing of any vehicle that is inoperable, parked on City streets, and is a public hazard. LADOT is the lead agency responsible for the abatement of on- and off-street abandoned, wrecked, dismantled or inoperative vehicles. Traffic Officers will immediately tow any vehicle that lacks an engine, wheels, or some other part necessary for safely driving the vehicle.

Citizens may report vehicles stored over 72 hours on City streets and suspected abandoned vehicles by completing the Online Stored and Abandoned Vehicle Report form. Click Here

To speak to a Customer Service Representative, you may call 1-800-ABANDON (1-800-222-6366) between the hours of 8am and 5pm, Monday through Friday.

Evenings, weekends, and holidays, you may leave a voice mail message with your name and daytime phone number. A Customer Service Representative will return the phone call the following business day.


Please provide the following information when you call:
Vehicle Location Zip Code*
License Plate
Vehicle Make
Vehicle Color
Vehicle Location (Street, block # and Cross Street)*
*Minimum Information Required
Without the location, zip code, and street address; a traffic officer cannot find the stored or abandoned vehicle which will not allow us to process your request